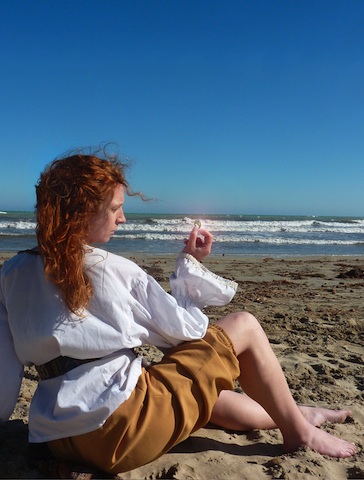 The first in our series of outdoor theatre at Maumbury Rings, Rain or Shine Theatre Company, widely acclaimed for their magical open air productions, transport you to a land where nothing is quite what it seems. When Viola finds herself shipwrecked and separated from her brother, she sets foot upon Illyria's sandy shore. Lost and alone, she disguises herself as a man and sets forth. Before long, chaos ensues as mistaken identity, love, pride and alcohol set a host of much loved characters on a series of hilarious adventures. Hopeless romantics, drunken knights, a pompous steward and fools galore abound in one of Mr. William Shakespeare's most celebrated comedies. "If music be the food of love, play on!" Sure to delight family audiences from age 6 to 96, this is an ideal choice for an outdoor theatrical event.
Bring a chair!
Sunday 25 June
7pm (refreshments from 6pm)
Maumbury Rings
£12 / £10 (Members & Concessions) / £35 family ticket (max. 2 adults

Our guide to getting the best out of your evening
Come prepared! – Bring whatever you need for a cosy evening. Warm woollies, blankets, waterproofs and insect spray!
Bring your own seat – Low backed chairs, rugs and a cushion are always nice. Combine comfort and style!
Gather a posse! Bring friends and family (family tickets are available). The more the merrier for a fun night out!
Arrive Early – Pick a great spot and enjoy the atmospheric surroundings
Bring a Torch – It's very helpful to safely find your way back to the car.
Bring a Picnic – Although refreshments are also available from an hour before each performance.